Thursday, May 8. 2014
The German Unix User Group (GUUG) will hold their annual conference "Frühjahrsfachgespräch" on September 23-26 this year (I know, not really "Frühjahr" anymore, but this is how it is).
The Call for Presentations is still open until May 31st. Talks can be proposed in German and English, and there are slots for longer tutorials as well.
The range of possible topics is broad, so if you think you have anything interesting to share with a very passionate and technical audience of sysadmins and developers, here are some suggestions:
Operating Systems/Applications: architectures, privilege concepts, new developments, administration, mobile systems
Relevant new OS Kernel features: new developments in Linux-, BSD- or other Spen Source OS kernels
Networking: protocols, technologies
Virtualisation/High Availability: OS, networks, cluster, SAN, file services (high-) avialability, OS/storage virtualisation and cloud
File systems: distributed file systems, cluster file systems, special purpose file systems
Middleware: databases, application servers, etc.
IT Security: organisational and technical aspects
Data Center Infrastructure: climate control, energy efficiency and monitoring
Operations: monitoring, backup/recovery
Non-technical Topics: work organisation, legal aspects, licensing and patents, education and training
This year, I'm honoured to be part of the reviewing committee and we've received a number of interesting proposals already. But we'd like to see more!
So please don't hesitate and submit your proposal now!
Thank you.
Thursday, January 5. 2012
Reposting of what I wrote on the Oracle Linux Blog:
Just a friendly reminder: this year too, we'll continue this series of free one-day events.
OTN Sys Admin Days are like OTN's Developer Days, but we focus on the Sys Admin with two parallel, hands-on Oracle Solaris and Oracle Linux tracks. These are live classroom events and you'll need to bring your own laptop to follow the practical exercises that we will go through in a VirtualBox environment.
The Linux track will cover topics like package management with RPM and yum, storage management with LVM2 and Linux RAID as well as learning the basics of managing the Btrfs file system. The Solaris track will cover the ZFS file system, Solaris containers and security (roles, SMF).
The next OTN Sys Admin Day will take place in Salt Lake City (UT), on January 18th, 8:00am-4:00pm.
Attendance is free, but a registration is required – reserve your spot now by following this link! We look forward to your participation.
Wednesday, February 2. 2011
It was ready for a while already, but now it's part of the official FOSDEM schedule as well: I am very pleased to announce the presentations and speakers of the MySQL & Friends Developer Room, which will take place this coming Saturday (5th of February) in Brussels, Belgium.
This year, our DevRoom will be located in room H.2213 (in the H Building), which has a capacity of up to 100 people and will be available to us from 13:00-19:00 o'clock. We have 12 sessions lined up, each will last 25 minutes (incl. Q&A). Without further ado, here's our schedule:
I would like to thank all speakers for their submissions and for the efforts they are willing to go through in order to make it to this event! If you happen to be at FOSDEM this year, please stop by and join us.
We also plan to head out for a meetup over dinner after the event. If you would like to attend, please register, so we can take you into account! (Thanks a lot for Kenny Gryp for organizing this meetup)
Friday, March 12. 2010
I've been working in a fully distributed work environment for almost 8 years now (I joined MySQL AB in April, 2002). Therefore I've been reading Toni Schneider's blog post about the "5 reasons why your company should be distributed" with great interest – he raised several points that I fully agree with and which I covered in my talks about "Working for a virtual company - how we do it at MySQL" at last year's next09 conference (slides, video) and at FrOSCon 2009 (video).
However, Toni draws a profusely positive picture here, or, as my dear colleague Dean pointed out "The blog overly simplifies the realities of a distributed workforce, making it sound like it's all ponies and rainbows".
Continue reading "Thoughts about working in a distributed organization"
Monday, December 7. 2009
Last week, my colleagues Giuseppe, Kai and myself attended the SAPO Codebits event in Lisbon, Portugal. Codebits is an annual, invite-only hacking event, which went on for three days. The venue they chose this year was the "Cordoaria", a former rope factory located in the Belém district, close to the 25 de Abril Bridge (which is an impressive sight!). I have been told that the Cordoaria is the longest building in Portugal and I have no doubts about that! The building is so long that the crew used bicycles to get from one end to the other. I've taken a number of pictures from the event as well as from Lisbon itself, you can find them in this flickr set.
The organizers described this year's event as follows:
3 days. 24 hours a day. 600 attendees. Talks. Workshops. Lots of food and beverages. 24 hour programming/hacking competition. Quizz Show. Rock Band Contest. Lots of gaming consoles. More food. More beverages. More coding. Sleeping areas. More fun. An unforgettable experience.
I wholeheartedly agree, we had a great time! The conference started with sessions and presentations on a wide range of topics on the first two days. Afterwards, a 24-hour programming contest was held. I was invited to give two talks, one being my all-time favourite about "MySQL High Availability solutions" (slides, video), the other one was titled "Why you should be using a distributed version control system (DVCS) for your project" (video, slides). Both went quite well and the feedback I received was pretty positive. Giuseppe talked about "MySQL Schema Migration" (slides, video) and gave an "Introduction to Gearman" (video). Kai's talk was titled "Think before you develop" (video) and gave a nice roundup of tips and best practices for setting up and developing new web projects.
The Codebits session schedule was filled with amazing and interesting talks in four parallel tracks. Sometimes it was hard to choose – some other talks I attended and enjoyed:
Walter gave a lockpicking workshop after his presentation, which I attended as well. I was quite impressed (and a bit shocked) to find out how easy many locks can be opened this way! Later that evening there even was a live band named "Pornophonique" playing (one guy with a guitar, the other one using an Nintendo Game Boy for making music), but I missed that show as I was too busy opening more locks... Fortunately the concert and most of the sessions were recorded on video (in excellent quality) and are already available from the SAPO video pages. Kudos for this speedy service!
But this just matches my overall conclusion of this event: very well organized, great speakers and venue. Thanks to the organizers for having us, we really enjoyed our stay!
Thursday, November 5. 2009
This blog post is a by-product of my preparation work for an upcoming talk titled "Why you should be using a distributed version control system (DVCS) for your project" at SAPO Codebits in Lisbon (December 3-5, 2009). Publishing these thoughts prior to the conference serves two purposes: getting some peer review on my findings and acting as a teaser for the actual talk. So please let me know — did I cover the relevant aspects or did I miss anything? What's your take on DVCS vs. the centralized approach? Why do you prefer one over the other? I'm looking forward to your comments!
Even though there are several distributed alternatives available for some years now (with Bazaar, git and Mercurial being the most prominent representatives here), many large and popular Open Source projects still use centralized systems like Subversion or even CVS to maintain their source code. While Subversion has eased some of the pains of CVS (e.g. better remote access, renaming/moving of files and directories, easy branching), the centralized approach by itself poses some disadvantages compared to distributed systems. So what are these? Let me give you a few examples of the limitations that a centralized system like Subversion has and how these affect the possible workflows and development practices.
Continue reading "Aspects and benefits of distributed version control systems (DVCS)"
Thursday, October 29. 2009
So you're a small startup company, ready to go live with your product, which you intend to distribute under an Open Source License. Congratulations, you made a wise decision! Your developers have been hacking away frantically, getting the code in good shape for the initial launch. Now it's time to look into what else needs to be built and setup, so you're ready to welcome the first members of your new community and to ensure they are coming back!
Keep the following saying in mind, which especially holds true in the Open Source world: "You never get a second chance to make a first impression!". While the most important thing is of course to have a compelling and useful product, this blog post is an attempt to highlight some other aspects about community building and providing the adequate infrastructure. This insight is based on my own experiences and my observations from talking with many people involved in OSS startups and projects.
Continue reading "Some friendly advice for bootstrapping your OSS project"
Monday, October 26. 2009
This time of the year is usually a very busy one, as there are plenty of events and conferences to attend. Just take a look at our calendar of OSS events on the MySQL Forge to see what I mean! Here's a quick summary of the ones that I will attend and speak at until the end of this year:
On November 14-15, I'll attend the openSQL Camp in Portland (OR), USA. I missed the first one that took place in Charlottesville (VA) in 2008, but had a lot of fun organizing the European Edition earlier this year. The upcoming one will be more like an unconference again - the list of proposed sessions looks very interesting and the attendee list reads like a "who is who" list of the OSS database community.
On December 3-5, I'll be joining Giuseppe at SAPO Codebits in Lisbon, Portugal, which is going to be a very cool event: "3 days. 24 hours a day. 600 attendees. Talks. Workshops. Lots of food and beverages. 24 hour programming/hacking competition. Quizz Show. Rock Band Contest. Lots of gaming consoles. More food. More beverages. More coding. Sleeping areas. More fun. An unforgettable experience". I will be talking about my favorite topic of MySQL High Availability (I'm currently working on revising my slides based on several excellent discussions about MySQL HA that happened on Planet MySQL in the past weeks) and about the benefits (both social and technical) of using a distributed revision control system (DVCS) like bazaar, git or mercurial for your open source project.
Shortly after Codebits, I will attend SLAC 09, the "Secure Linux Administration Conference" in Berlin, Germany (December 10-11), where I will give two MySQL-related talks (in German) - my usual suspects, but in revised and extended form: MySQL High Availability solutions and MySQL Backup & Security best practices.
Friday, September 4. 2009

It's almost two weeks now since FrOSCon and the OpenSQL Camp subconference have taken place in Sankt Augustin, Germany — about time for a summary and update from my side!
First off, I would like to thank all of the participants and supporters, particularly my colleagues Regina Steyer and Iris Musiol for the perfect logistics and co-sponsoring as well as Uli Graef, Thorsten Frueauf, Matthias Schmidt, Alexander Rubin and Joerg Moellenkamp for manning the Sun booth and the help on site.
Another big Thank You goes out to my team mates Giuseppe and Colin as well as to Sheeri K. Cabral, who were a big help in keeping the OpenSQL Camp on track and by supporting the event by giving talks. In addition to that, Sheeri recorded most of the OpenSQL Camp sessions on video and published them in record time!
So here's a quick summary of both events from my side, starting with the main conference.
Sun was a Gold sponsor of the event and we had a booth right at the main entrance area; it could hardly be missed. It consisted of two large and two small desks as well as a divider behind them. For demos, we had a (slightly noisy) Sun Fire X2200 M2 Server and four SunRay 2 Thin Clients (which by themselves triggered a lot of questions and curiosity by many visitors). The booth was flanked by rollup-banners on both sides as well as various posters attached to the divider. Here's a picture of our booth before the event opened:




We demoed Open Solaris, Open HA Cluster, NetBeans/Java and MySQL. We also had a lot of brochures about various products, OpenSolaris 2009.06 Live-CDs incl. booklets as well as some MySQL-T-Shirts to hand out. We distributed over 300 CDs and received a lot of positive feedback about the distribution.
We also had a number of talks in the main conference track (both German and English):
The comments and ratings of these sessions were generally very positive. Our booth was well attended, especially during the session breaks. In total, there were over 1.400 visitors at the conference over the two days.
I personally did not attend many sessions in the main conference tracks, as I was too occupied with the OpenSQL Camp and the booth organization. However, I managed to listen to Uli Graef's talk, which was a very technical and interesting session about ZFS features and internals. Being a big fan of ZFS myself, this was a very worthwhile session to be at and my impression was that it encouraged others to take a closer look at this truly amazing file system.
The second talk I attended was Sunday's keynote by Dries Buytaert from the Drupal project about "The Secrets of Building and Participating in Open Source
Communities". Dries is a great speaker with visually stunning slides. He is funny, too — if you have a moment, you should watch the video recording of his keynote. An uncut "pre-release" version of his talk is already available as an OGG Video file.
As for previous FrOSCons (is that the proper plural?), there was a social event scheduled for Saturday evening, providing barbecue (Steaks and Sausages as well as vegetarian dishes) and drinks. This event usually takes place outside and is always an excellent opportunity for networking and talking with key people from other OSS communities and projects. And there was plenty of time for talking - the queues for the grilled food were long...
Here is a list of other blogs and articles about FrOSCon that are worth a read (in no particular order and both German and English):

OpenSQL Camp, European Edition
In addition to the main conference tracks, FrOSCon also provided a number of so-called "Developer Rooms" to OSS projects, so that they could organize sub-conferences or hackfests of their own. We applied for a room to set up a conference dubbed "OpenSQL Camp", related to the topic of Open Source databases, which was approved.
We then sent out a call for papers and invited people from the many OSS database communities to join us and talk about their projects. Every session proposal was published on the OpenSQL Camp web site and people were able to vote on the sessions they were most interested in via email or twitter:
The organization and scheduling of the talks and speakers was done via the FrOSCon conference system (Pentabarf), which made it very easy to perform this task and also made sure that the OpenSQL Camp sessions were included in the main conference program. Below is a full list of sessions at our subconference (see the FrOSCon Program page for abstracts, speaker info, links and slides). We had two cancellations by speakers on short notice, but were able to cover the gaps with ad-hoc presentations. I'd like to send a special thanks to Geert Vanderkelen, who gave a great presentation about MySQL Cluster despite the very short notice and some technical difficulties at the beginning!
Most talks attracted between 20-50 attendees and we had a great mix of topics from several different database projects (with a slight majority of MySQL-related talks). The Panel Discussion (moderated by me), called the "OSS Toolshed Shootout" went quite well and the speakers had a good time answering questions on various topics about their projects. Thanks again to all OpenSQL Camp speakers for making this event a success!
All in all I think that both FrOSCon and OpenSQL Camp were well worth supporting and attending - we were able to provide insight and trigger some interesting discussions among the OSS enthusiasts and developers in the audience. It was also a good opportunity in get in touch with many people of other OSS communities, fostering the MySQL (and other Sun OSS projects) ecosystem.
Here is a Flickr slide show of my own pictures - more photos can be found in the FrOSCon Gallery and the links page on the Wiki.

I personally look forward to next year's FrOSCon - a Big Thanks to the organizers for another great event!
Tuesday, June 16. 2009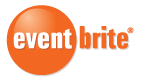 Giuseppe stumbled over this website and recommended it to me as a potential useful service for organizing the registrations of the OpenSQL Camp: Eventbrite is a Python/MySQL-powered web site (judging from their job openings) that provides the following:
Eventbrite is the leading provider of online event management and ticketing services. Eventbrite makes it easy for anyone to hold a successful event of any type and size. Eventbrite is free if your event is free. If you sell tickets to your event, Eventbrite collects a small fee per ticket. So just like you, Eventbrite wants your event to be a big success.
The Eventbrite service includes many features and tools intended to let you perform three basic tasks really well:
Publish: Everything you need to create and easily personalize a custom web page for your event.
Promote: The tools you need to spread the word about your event and maximize attendance.
Sell: The immediate power to sell tickets and collect money online.
I won't use it for the OpenSQL Camp (as we will be able to piggyback on
FrOSCon's
event infrastructure), but it seems like a service worthwhile checking out, if you're looking for a way to organize your next MySQL meetup (
and you're based in the US - currently Eventbrite seems to assume USD as the only available currency
). I've added a note about it to the suggestions on the
how to run a MySQL User Group
page on the MySQL Forge Wiki. And if you do use it, please make sure to add your group to the
list of MySQL User Groups
! Thanks.
Searching the service for "MySQL" revealed that the MySQL Dublin Meetup actually uses it for organizing their upcoming meeting (June 24, but already sold out)!
Tuesday, June 9. 2009
The OpenSQL Camp 2009 web site is now ready for business, I've updated various pages and added some more information about the call for papers. I've also set up a Twitter account (no way without one nowadays, right?), which might also play an important role in the voting/rating of talks later on (Giuseppe came up with an interesting proposal for that).
So we're now seeking your input! Let me quote from the web pages directly:
OpenSQL Camp is a free conference of, by, and for the open-source database community of users and developers. The first OpenSQLCamp 2008 took place in Charlottesville, Virginia, USA, November 14, 15, and 16 2008.
The OpenSQLCamp 2009, European Edition will take part in parallel to the Free and Open Source Conference 2009 (FrOSCon) on Saturday 22nd and Sunday 23rd August in St. Augustin, Germany. St. Augustin is located close to Bonn and Cologne.
Attendees of this conference are mostly open source developers and end users/open source enthusiasts. The FrOSCon organizers agreed to provide us with a "Developer Room" for both days, which allows us to organize our own subconference about Open Source Databases and related technologies. The goal of this event is to spread the word about the vibrant communities and large ecosystems around Open Source Databases and to educate the attendees about what alternatives exist to commercial databases. It is a place where people come to learn, to participate and to contribute. In other words, it's a great conference, and if you attend, it will be better.
We are seeking talks related to Open Source Databases of all kind, not just relational databases! Submission about tools and technologies related to OSS databases (e.g. connectors/APIs) are also welcome.
Submitting your proposals
We will use FrOSCon's Pentabarf conference coordination system to collect talk submissions and perform the organizing and scheduling of the talks. Please create an account there, if you don't have one already. Once you have activated your account via the email address you provided, please log into the system and create a new event. Make sure to select track OpenSQLCamp for your submission!
The deadline for submitting your proposal is Sunday, July 19th, 2009!
We will try to synchronize our schedule and speaking slots with the main conference program, to allow easy switching between sessions in the Developer Rooms and the main conference. So your talk should be put into the "Lecture" format and will last one hour (incl. Q&A).
We will try to perform the review and voting about the sessions in public, so the community and potential audience will have a say about which sessions they want to listen to. The details of how this will be done are still under discussion.
A number of database-related talks have already been submitted to the general FrOSCon program. The FrOSCon organizers will evaluate if some of these talks would be more suitable for the OpenSQLCamp track, but stated that they would be interested to keep some of the submitted sessions as part of the main conference program.
Some ideas and suggestions for submissions
An introduction/overview about a certain database project/product or related tool
A deeply technical and developer-centric session about some project's internals or an API to connect to a database
Providing "best practices" information for administrators
Any submission is welcome, as long as it has technical content and it's not a vendor pitch for a commercial program! Open Source is a prerequisite. The conference languages are German and English, so your talk could be of either language.
You should also read Giuseppe's advice on how to get your proposal accepted (it was aimed for the MySQL Conference, but the overall message still applies).
Baron Schwartz and Colin Charles wrote about the same topic - please keep these recommendations in mind when writing up your proposal! This makes it much easier for us to rate and review your submission.
Suggested projects
Some database projects and related technologies that we would like to be present at OpenSQLCamp include the following (in alphabetical order, without claim to completeness):
We plan to approach and invite these communities directly to participate and contribute.
Friday, May 29. 2009
Just a short announcement: I am going to join
Ulf
for his
PHP Barbeque Tour
across Germany, which will take place between June 15th until the 21st. We will start in the south of Germany and will work our way up north in one week, stopping by at various cities in Germany to enjoy a barbecue with local
PHP User Groups
and to talk about PHP (of course), MySQL, Open Source, The Web and anything else. We've set up a
Wiki page
that outlines the various stations of our journey. At the Moment, we will visit the following cities:
Monday, 15th: Munich
Tuesday, 16th: Frankfurt
Wednesday, 17th: Karlsruhe
Thursday, 18th: Berlin
Friday, 19th: Dortmund
Saturday, 20th: Hamburg
Sunday, 21st: Kiel
I look forward to this trip and to meet and talk with people from all across Germany. If you are located in a city nearby and are interested to meet with us, please come over! The events will be organized by the respective local user groups, so please get in touch with them for the details — check the Wiki for contact information/links.